Hardscapes at MaggDens
Have you seen what's new at Maggdens? Beautiful Bluestone pavers and one of a kind designed stonework that starts with Mother Nature and then fashioned by hand into works of art. We also have natural stone boulders that will accentuate your garden or landscape.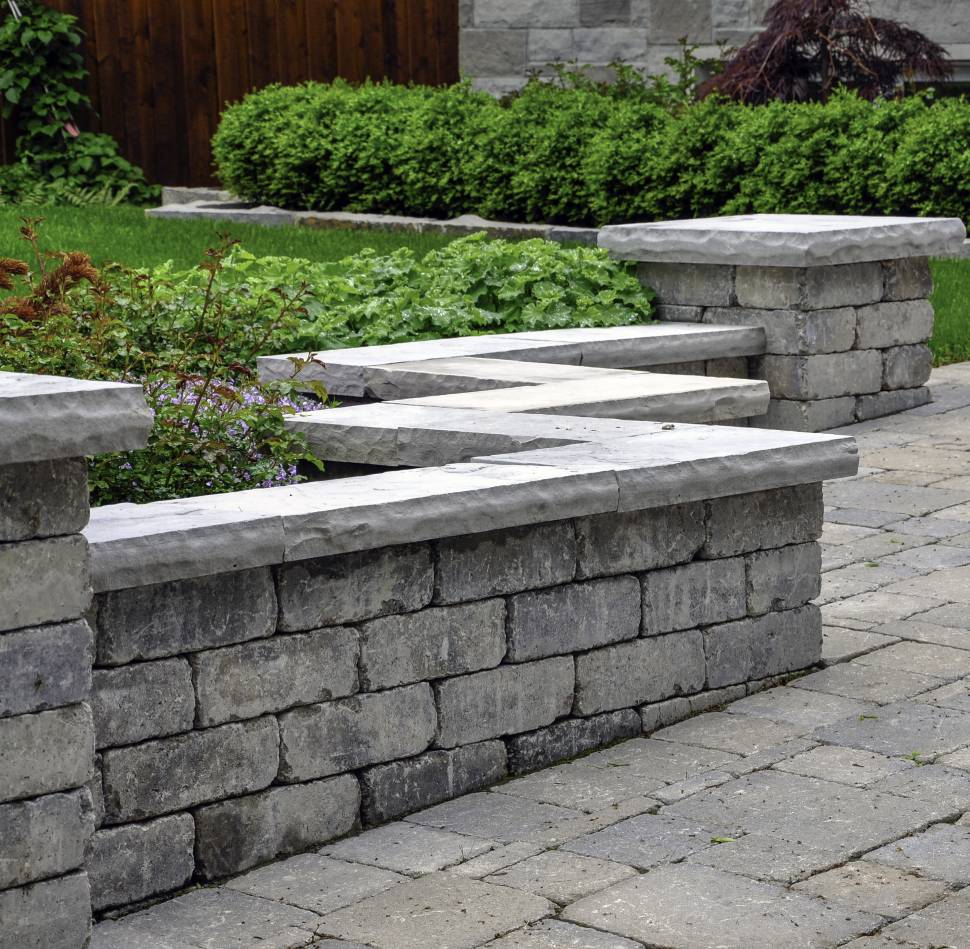 Serenity
Come and relax on "Serenity". A conversation piece in itself but also has that quality where you want to have conversations whether it be intimate or as a social gathering or just a place stretch out and reflect. The tones of color range from soft to dark muted grays. This is a four piece set and will be hand installed.
Welcome Home
Three heavy slabs of beautiful natural rock to adorn your residence. Warm rust and brown are the color pallet to greet you when you come home. Unique colorization and formations will call out to your unique upscale bohemian style. Come see what will be your very own pieces of mother nature.
Relax
When you see this seating, you will say to yourself… How did they do that? The two pieces of stone look like they have melted into each other and that is what this was meant to be. It is as what it is called …a place to "relax". The soft blueish gray stone will be a natural addition to your outdoor setting.
Tranquility
Take a huge boulder of bluestone and cut a quarter chunk out and now you have a natural seating that will seat one or two comfortably. Sit and cross your knees and do a mantra. For more information about our hardscapes contact us 201-848-2235
Come Around
Our newest bluestone seating. A semi round that will invite everyone to sit and relax. Add a fire pit or a waterfall and that will complete the ambiance. This surely will be a fabulous addition.
Come Around Again
Same as Come Around – only smaller. It is more intimate conversation piece but will have the same impact. Contact us for more information on come around again hardscape.
MaggDen's Firewood and Garden Center is proud to offer gravel stone. Beautiful and all-natural gravel stone to put in your yard. MaggDen's gravel stone comes in various colors and sizes to choose from.
MaggDen's decorative boulders bring a unique charm into your garden or yard. Boulders in various sizes and colors are available at MaggDen's. Boulders may also be used at front entrances to add a professional look.
Red Stone Gravel
This is a popular and classic landscaping stone and is used both residential and commercial applications. Also known as River Stone or Burgundy Stone. Can be used for driveways and pathways as well as garden accent areas and pools. Great for drainage areas.
Crushed Blue Stone
Blue / Grey in color this stone is extremely versatile. It can be used decoratively for pathways, driveways, and gardens as a "working rock" . It can be used for drainage, sub base, or fill. 2″ depth covers 100 sq. ft. Price ranging $-$$$, call today for availability.
Multi-Shaped Stones
Multi-shaped stones that varies in colors from grey, cream, maroons and beige brown. As varied the color is, so are the shapes. It can be used in rock gardens, paths, accent areas, and pond areas. They are very aesthetically pleasing! Price ranging $-$$$, call today for availability.
Jersey Shore Stone
This is the jersey shore's signature stone. When you see the golden to cream colored stones it conjures up images of NJ's sandy seashore. Used for full front yards, borders, and play areas. Known for its soft rounded appearance and golden color qualities, it's a "shore" thing!
Gravel
Pea sized gravel for fill, drainage, parking lots, and pathways. It's a general gravel filler and can also be used to mix into concrete.
Quarry Process
A combo of gravel and stone dust. Used as a base or sub base for stone projects before stone is laid on top. Better than just stone dust.
Blast Rock
Blast Rock that has been blasted out from areas that have embedded rock so thick that you need dynamite it out in order run pipelines,water etc. These are natures natural pieces of art to grace your property and landscape.
Unique Boulders
No two alike. In all shapes and sizes. Ask a MaggDen's landscaping expert on how to incorporate one of these big beauties in your next project, and how to find the right one for you. Price ranging $-$$$, call today for availability.